Inducon Inc. is dedicated to providing cost-efficient solutions to meet the needs of our customers.
Light to Medium Fabrication
Rack and Conveyor Systems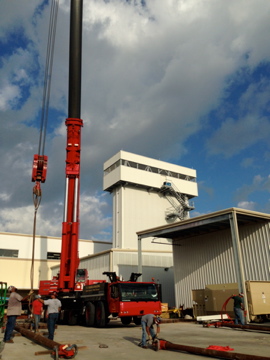 Inducon Inc. was established in 1986. Since then we have satisfied hundreds of customers on a global scale. We have worked for a broad field of industrial companies from forging plants to rendering plants, glass bottle and aluminum can manufacture, and polymer products factories.
Inducon Inc. takes pride in our safety record, quality of workmanship, and customer satisfaction. We have the equipment, experience, and knowledge to handle whatever task is set before us. We approach each customer's needs in a timely and professional manner. Over the years Inducon Inc. has grown into a premier industrial contractor in Houston.
Let's Start
Something new

Introduce yourself
We're excited to learn about your company's specific needs and work out a plan that works for you. Please send us your information and a message and we will get back with you as soon as possible!
Phone (713) 783-2912
Fax    (713) 783-3486